About 'T:WAVE'
T:WAVE identifies mega trend, seasonal trend and customer needs to propose high profile and high-quality polyester fabrics one step ahead.
We aim to position ourselves to be one-stop supplier offering PDs and printing materials and proposing the latest materials of great touch, printing, and color as a package for each season.
The current textile industry has been managed by several separate streams of color and design, weaving, dyeing and printing, each of which needs end-users to contact and handle with all levels of businesses.
Each stream requires specialization, but in order to achieve a high-quality end product, the sensibility from design to final post-production should be satisfied.
To obtain more high quality finished products, Hoshin fabrics manages the entire process from design to final processing for the latest trend to satisfy consumers sensation.
Now with Hoshin Textile, open up the future of new textile fashion industry.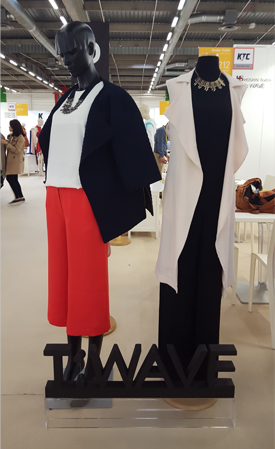 T:WAVE LAB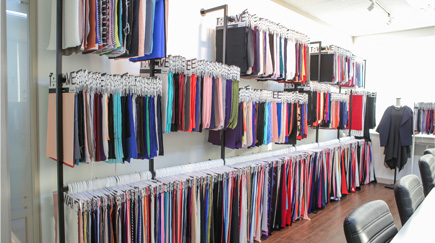 It is a company research institute to research and develop the latest material trend and various materials revealing the unique characteristics of Hoshin Textile.
Experts in trend and textile gather together to exchange ideas and develop optimal products.